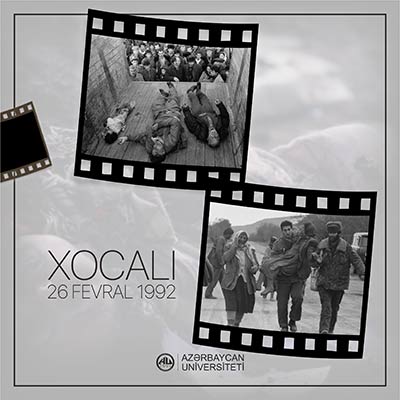 26.02.2021
221
Twenty nine years have passed since the genocide committed by the Armenian armed forces against Azerbaijani civilian population in Azerbaijan city Khojaly.Armenian armed forces, with the participation of Russia's 366th Motorized Infantry,committed one of the bloodiest tragedies in human history in Khojaly overnight, killing of innocent people,civilians,including the elderly,women,children and infants.
The Azerbaijani army revenged on Khojaly battlefield with its victory.
The task before us now is to keep the genocide alive in the memory,to try not to be forgotton by the younger generation,to ensure that the perpetrators are brough to justice in international courts.
We commemorate the victims of Khojaly genocide with deep sorrow.
May God have mercy on all our martyrs.
Public Relations Department26.02.2021